Please mark your calendar for our annual congregational meeting which has been re-scheduled to Feb 3.
At the meeting immediately following worship, we'll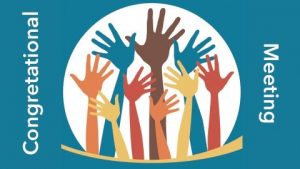 enjoy a catered lunch from Olive Garden. Please bring a dessert to share.  We plan to celebrate our achievements this year, vote on our revised constitution and bylaws, as well as elect two new council members, David Helter and Luke Helter.
Pastor's installation has been rescheduled for March 10.