In honor of our 200th year as a congregation, all couples are cordially  invited to renew their wedding vows, Sunday, June 23rd.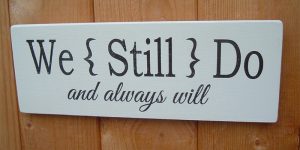 The special group ceremony will begin at 1 PM.  You do not have to have been married in either of St. John's sanctuaries to attend. All are welcome. We simply want to celebrate love and the many couples who have been married within our walls over these past 200 years.
A catered luncheon from Olive Garden (salad, soup, bread sticks) will be held afterwards, along with a carry in cake and dessert buffet.
We also invite widows and widowers to attend. At a special point in the ceremony, we will bless your memories and give thanks for the loving impact you've had on friends, family, and community.
Please contact Karen in our church office to indicate your interest. There is no fee to participate.  Call 937-866-3780.