Our furry, feathery and scaly friends are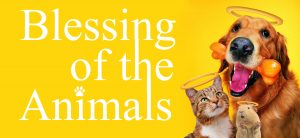 important members of our families and God's creation.
Join us on Saturday, October 5th at 1 PM for a short service of gratitude and blessing.  We'll hold the service outdoors in The Lord's Glen, adjacent to our parking lot.  Each pet will receive a personal blessing.