PIECING IT TOGETHER Peace camp to-go
July 2020
As bi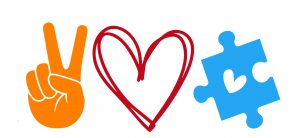 g things happen in our world, we are all figuring out how to take care of ourselves, others and the earth in love.  During the month of July, we will provide weekly lessons via Facebook, along with a supply box containing materials for games and crafts at home and a snack.   The topics are:
Peace in ourselves (What to do when we worry too much)
Peace for God's Creation (Caring for the earth and all its inhabitants)
Peace between Siblings (Healing Racism)
Piecing Peace Together in Community (Caring for each other)
Please register to join us.